Dont miss this ultimate software-Deal:

   6 lifetime-licence Tools in one Box:
All you need to improve your daily Workflow with Windows.

Get the software for free and use it without limitations:
Download the entire package and safe total  268,90 € 

  Bost your system, speed-up your engine and work faster:
With this Box you get six price-winning Tools by known german software-brands
Nutzen Sie diese einmalige Gelegenheit, mit nur einem Klick diese sechs praktischen Vollversionen im XXL-Softwarepaket kostenlos zu erhalten.
STRICTLY LIMITED DEAL: DOWNLOAD NOW THE COMPLETE WINDOWS 10 PowERBUNDLE AND USE ALL THE PRODUCTS FOR FREE. BUT HURRY, THIS PROMO IS ONLY VALID UNTIL THE 13th OF JUNE 2021

AND THIS IS WHAT YOU WILL GET:
Ashampoo Snap 11 – MSRP: 39.99 Eur. Today: for free
Download and register during promo and use the product with this LTD  without limitations.
Ashampoo WinOptimizer 17 – MSRP: 39.99 Eur. Today: for free
Download and register during promo and use the product with this LTD  without limitations.
Ashampoo UnInstaller 9 – RMSRP: 39.99 Eur. Today: for free
Download and register during promo and use the product with this LTD  without limitations.
Ashampoo Backup Pro 14 – MSRP: 39.99 Eur. Today: for free
Download and register during promo and use the product with this LTD  without limitations.
Franzis CutOut 7  – MSRP: 99.00 Eur. Today: for free
Download and register during promo and use the product with this LTD  without limitations.
Markt&Technik Windows 10 Pannenhilfe – MSRP: 5.95 Eur. Today: for free
Download and register during promo and use the product with this LTD  without limitations.



Get six prize-winning tools to tune, optimize and scale your workflow
Quite possibly the most comprehensive Windows optimization suite ever!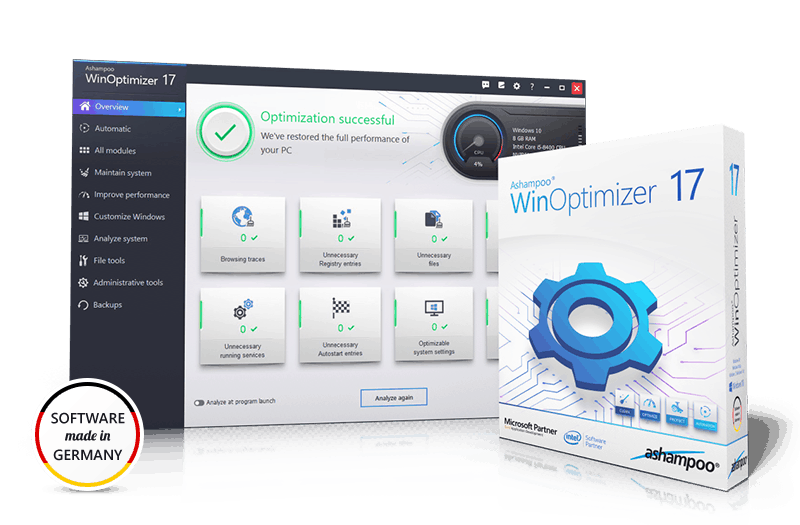 The Swiss army jackknife for your PC:  Ashampoo® WinOptimizer 17 cleans, protects and optimizes your PC like no other program can. Gain new disk space, disable unwanted services and boost your PC performance to the max! Protect your privacy and customize Windows to your needs. Enjoy steady performance and a lean, secure system!
Remove unwanted programs without leftovers!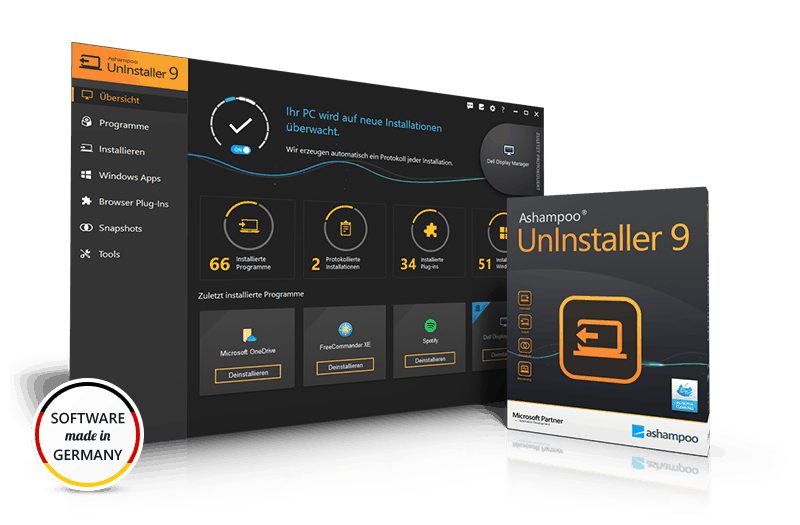 The complete uninstaller for risk-free PC usage: Ashampoo® UnInstaller 9 is your safety net to try and completely uninstall programs without any leftovers. You decide what goes and stays on your PC! The program carefully monitors each installation in depth to completely remove it should the need arise. Even unmonitored installations are reversible thanks to in-depth cleaning technology! With UnInstaller 9, unwanted programs, browser extensions and toolbars disappear from your system at the click of a button! And thanks to innovative snapshot technology, you can track any modifications to to your system–instantly and intuitively.
Save and edit videos and images from the internet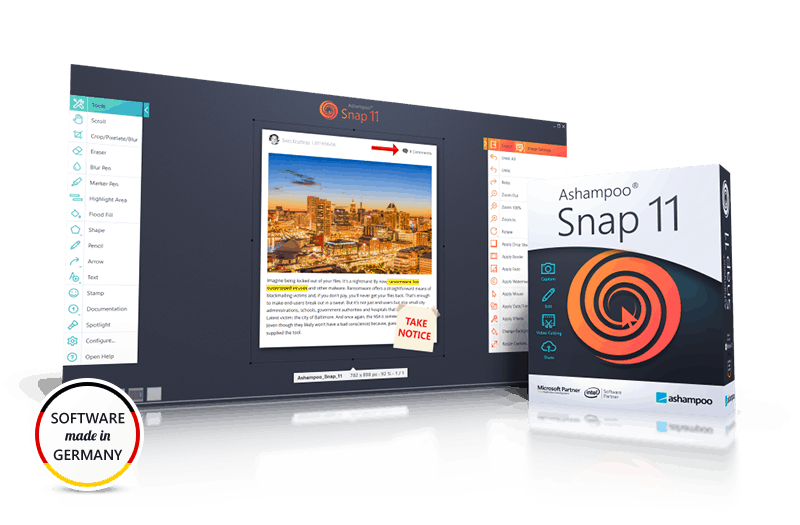 Ashampoo Snap 11 is the fastest and most flexible solution to capture, edit and share anything on your screen as screenshots or videos. Quick snapshot, video recording or technical documentation, Ashampoo Snap 11 has got the tools you need to get the job done quickly and in style!
Whether ransom ware, system flaw or defect hardware – a backup will help!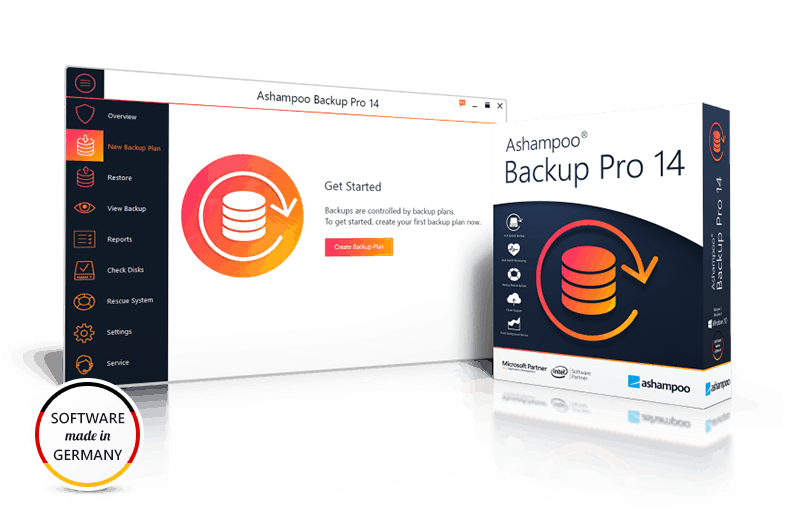 Experience maximum safety with Ashampoo ® Backup Pro 14! Because this backup software constantly checks itself and even the storage medium upon which the backups are stored. Due to the automatic verification, backup mistakes are practically ruled out! The new backup engine has been tested and checked severely and optimised in intensive cooperation with the support service and numerous clients. The internet backup by cloud services has been widely re-programmed – to your personal advantage! It has never been so easy, simple and performant to backup into the cloud! Exploit the most secure, most compatible and most comfortable Ashampoo ® Backup of all times!
Select finest details or transparent objects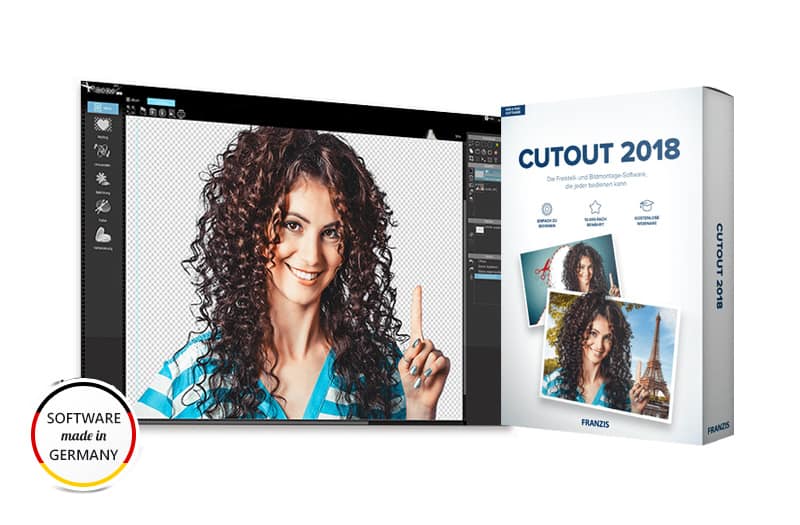 The major problem that most graphical designers face is actually properly designing and editing the image around the objects that are in it. This program is not only able to analyze the image in detail and identify objects using the edge detection technology that it comes with, but also do all the hard work for you. Let's admit it, there are some rather nasty things about graphic design that most people don't recognize, and tracing edges and curves pixel by pixel is one of them. This is by far the biggest discomfort that a graphic designer has to cope with, and the fact that the designer will find himself returning and redoing different segments from time to time is a lot more annoying than you may think. Cutout 7 works as a plug-in to Adobe® Photoshop® and Lightroom®, and as a standalone application.
identify problems, find solutions, fix errors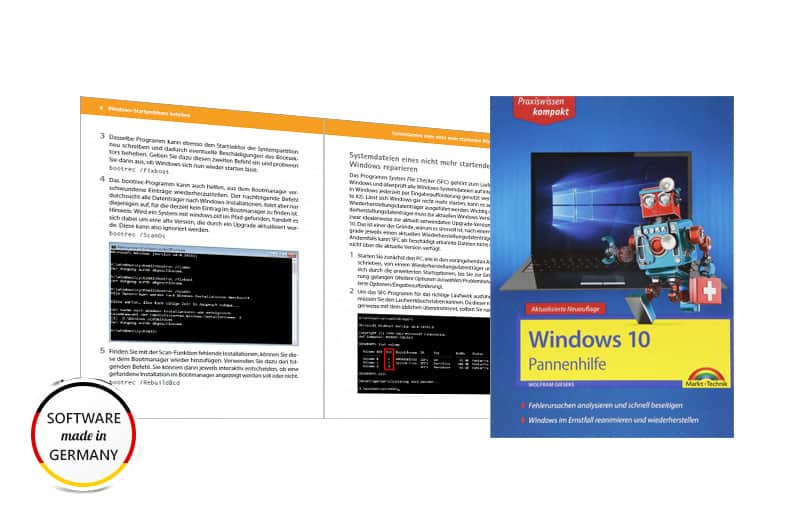 At some point it happens to everyone: The computer suddenly starts up very slowly or even at all. This is where this compact guide comes in. Windows expert Wolfram Gieseke shows you how to proceed in such and similar situations in order to get your computer working properly again and to avoid the loss of important data. With practical and easily comprehensible instructions, it gives you the tools you need to find the cause of the malfunction and to remedy it with Windows on-board tools or freely available special tools so that your PC runs quickly and stably again.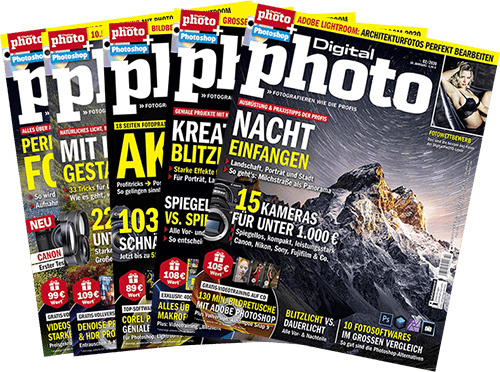 THIS SPECIAL DEAL IS SPONSORED BY DIGITALPHOTO
DigitalPhoto is a leading Magazine for photographers and provides with the monthly printrun professional information, Tutorials, Quick-Tipps and detailled reviews about cameras and photography.
Cutout: easy for beginners, DETAILED for Professionals
Perfectly cut out difficult image motifs and insert them with clean transitions against a new background. Precise cutting for portraits, animals, and products. Product pictures for Ebay, Amazon and other platforms can be perfectly enhanced and take in more money during sales!
The improved algorithm in this version will impress you with better quality and more details in the resulting images. You can also benefit from its advantages during image magnification, printing or batch processing. That means truncated or unattractive edges are a thing of the past. The cutting algorithm in CutOut analyses your motif in an intelligent manner and ensures you get the optimal cutout.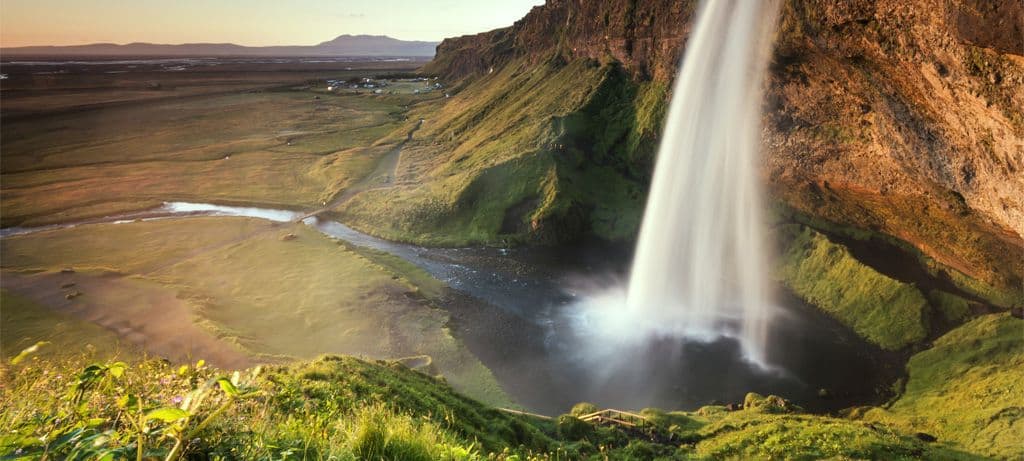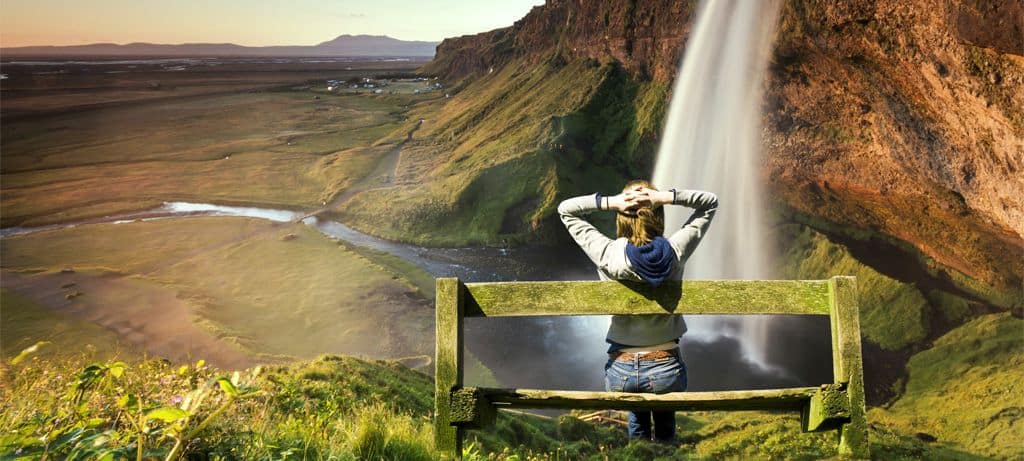 TUNE, OPTIMIZE AND IMPROVE YOUR WINDOWS 10 WORKFLOW
Maximum security and privacy!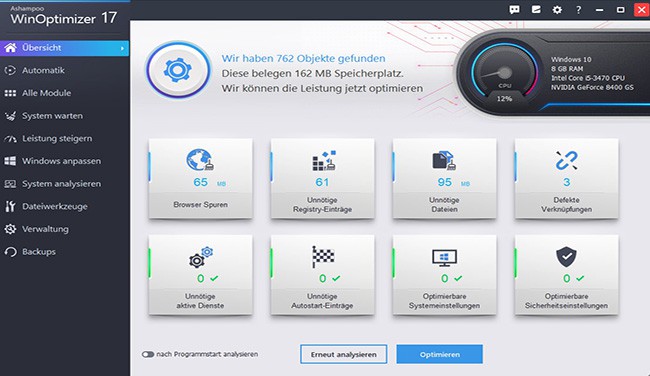 Windows collects a lot of data and makes some foul compromises regarding system security. Win10 Privacy Control and Antispy, both included in the program, give you back control of your system! You decide which passwords, telemetry data or photos are sent out or, even better, kept private. Crack down on unsolicited tracking of your PCs, personalized ads or far too nosy programs!
Share information more quickly and save time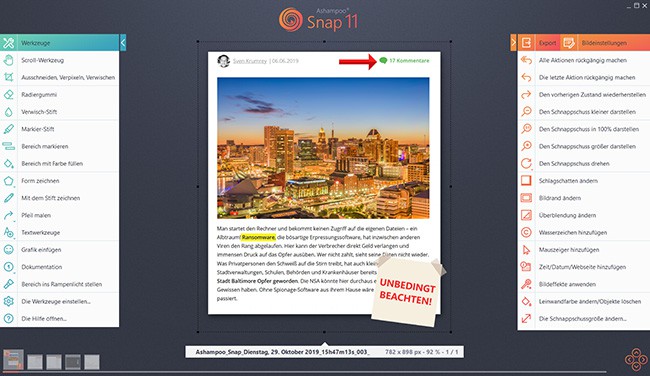 The Internet is filled with fascinating images, texts and videos. Ashampoo Snap 11 makes it easy to capture what you like! Save image and videos and edit them to your liking! Anything you see on your screen, Snap can capture! Would you like to share your images and videos with friends and family or upload them to social networks? Ashampoo Snap 11 shares your files across all popular online and cloud services, including Twitter, Facebook, Dropbox, OneDrive, Google Drive etc. Want an even simpler way? For an even simpler way, upload your files to Ashampoo Webspace for free. Naturally, you can always email your files as well, if all else fails.
YOUR ULTIMATE WINDOWS 10 POWERBUNDLE
Take your chance and get the big advantage package filled to the brim with practical software, tools, programs and helpers today, which not only saves money immediately, but also offers you a lot of practical advantages.
In Cooperation with the the german software-Distributors Ashampoo, Franzis and Markt&Technik we are proud to offer you this exklusive lifetime-deal, that allows you to download, install and use the followed six tools free. But Hurry. This deal is strictly limited and can be activated only until the 13th of June 2021
HOW TO GET YOUR LIFETIME-DEAL
After your registration you will receive your individual download link by email so that you can download the software as Windows version.
getting started:
Now unzip the folder and install the software of your choice. You will be asked to enter a code during the installation. To do this, follow the link to the Franzis website – where you can generate this free of charge.
This deal has been expired
The containing products are highly rated by customers: some reviews below
THS24
Five out of five points
Exactly the program we were looking for. Better version than the 5 series Releases everything as intended
Source: amazon .de / CutOut 
Markus 
Compact and good
The errors are well described and the possible solutions are (partly) discussed with pictures. I also find the index at the end of the booklet very helpful.
Source amazon.de/ windows 10 Pannenhilfe
Kunde2203
I am very pleased!
Works reliably. Recovery worked. Much better than the operating system solution.
Source:  amazon.de / Backup Pro
Walter Wörz
Practical software!
The tuning software works as described.
Source: amazon: WinOptimizer
Ashampoo Backup Pro 14, Snap11, Unistaller 9, WinOptimizer 17, Windows 10 Pannenhilfe:
OS Windows® 10
Cutout 7: 
Windows® 10/8.1/8/7/Vista. Hardware: Intel® Pentium® or AMD® Athlon® from 1.2 GHz, min. 200 MB free hard disk storage, 4 GB memory, SVGA graphic card with min. 1,024 x 768 pixel resolution, 24-bit colour depth, CD-/DVD-ROM drive
User-Manual, Updates, Plug-ins and list of supported RAW-Formats: all information can be found in in the support-area of the distributors.
Download the installer and extract the .zip file. To initiate the installation-process open the folder and execute the program by double-clicking on the program-icon. (Windows: exe) Follow steps 1- 4 as mentioned within the Registration form:
Click on the Button "Internet ". You will be forwarded to website of the distributor, where you have to enter your e-mail address to receive your unlock code.  Proceed now to your Inbox and activate your account by clicking on the containing DOI-Link. You will be forwarded to a website containing your unique User-ID and Registration-Key. Both codes will be sent to you by email as well
Copy the user-ID and Registration-Key and enter them into the Registration-Form. Hit "OK "on the bottom right of the Registration form to proceed the installation process.
Select your language and installation-path and finalize the installation
The program will start automatically and ask you again for your Registration-key. Enter it once again and hit the button "register "on the bottom-left corner. You are done!
DO YOU LIKE THIS DEAL?
Then share it with your network on Facebook, Instagram, Twitter or by email.