pectacular photos in next to no time thanks to HDR:
DOWNLOAD HDR projects 7 BY  FRANZIS Today and improve your photos with one click

Crispy Sharp Images thanks to HDR: and more then 10 years of Experience

  HDR Sofware made in Germany:
HDR projects 7 offers you a simple tool that draws on our more than 10 years of HDR experience.

  Impressive Results with one Click
Load your images into the Software, select your Presets and you are donw

  Get your lifetime-licence today:
Download HDR projects 7 by Franzis today and save $ 69.00. For private and commercial usage.
ARE YOU READY FOR THE DEAL? THEN DOWNLOAD HDR projects 7 TODAY. BUT HURRY, THIS SPECIAL OFFER IS LIMITED UNTIL Dec. 31. 2022

Fascination HDR: Thanks to HDR projects by FRANZIS
Look forward to photos that were previously impossible. The HDR technique offers you a whole new dynamic in the image. Take several photos with different exposures, optionally with or without a tripod. Or use just one image – ideally in RAW format – HDR projects will do the rest for you. Choose your favorite from over 100 image suggestions, or improve your image according to your personal preferences.
The proven HDR technology of the HDR projects series has guaranteed spectacular photos for more than 10 years. The integrated automatic detects noise or other image distortions in the image and mitigates their effects in the calculation process. For finest details, vibrant colors and stunning contrast richness!

 WOW: Suitable for single images and image series, with and without tripod

  WOW: Automatically remove color casts

WOW: Stand-alone version: no additional image editing program needed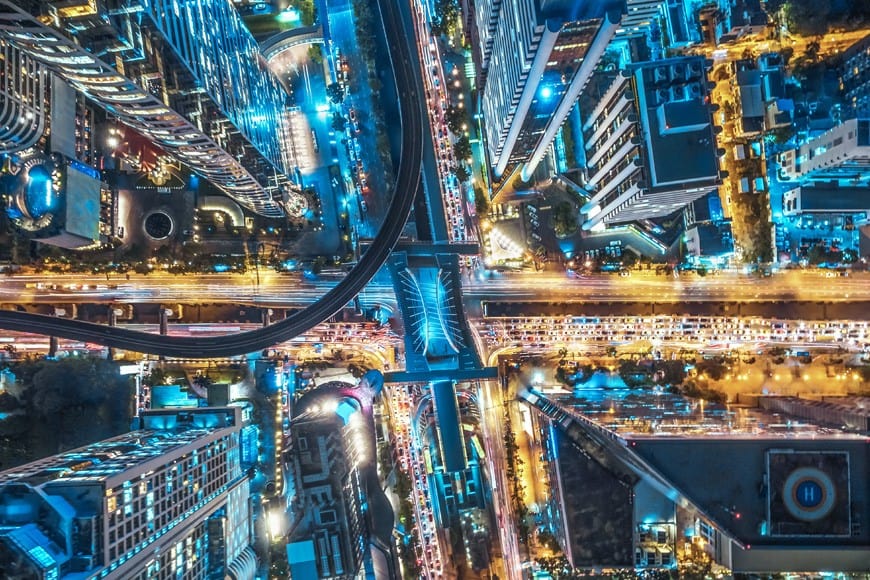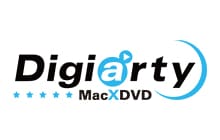 This software-deal was brought to you by MacXDVD
Digiarty Macintosh Software Group (MacXDVD), a division of Digiarty Software Inc., owns a professional multimedia software development team, providing a range of products for Macintosh Computer users, including comprehensive video processing and DVD conversion software, series of application for Mac, iPhone, iPad, iPod and etc.

INSPIRATION AND QUICK SUCCESS FOR YOUR IMAGES thanks to HDR projects 7
New Retina tone mapping creates tone compression that mimics the human eye. For unprecedented, natural color reproduction. Use the new color filter module in selective drawing to simulate eight different color filters: red, orange, yellow, green-yellow, green, cyan, blue, and violet.
Better performance, faster results
Accelerated work performance means calculations run faster. This shortens loading times and lets you work more smoothly. But we've also thought of little things: In addition to the new note function in the Undo timeline, images can now be saved scaled, e.g. for Facebook, Instagram and co.!
Full-fledged image processing
HDR projects 7 is a full-fledged image processing program. You don't need any other additional software to edit your photos. Automated presets make it easy to get started. After loading your images or exposure bracketing, HDR projects 7 gives you over 100 variations of your image to choose from.




Best HDR results in no time
With the new Ultra HDR Highlight Boost mode, even difficult lighting conditions are no longer a problem. This creates much more realistic images, even when the environment is not playing along. More spontaneity, more freedom, more of your photos!
– NEW: 8 digital color filters for selective simulation of colored photo filters
– NEW: innovative retina tone mapping for color reproduction that mimics the color perception of the human eye
– NEW: 5 new presets for HDR weight distribution for optimal use of light information in the image
– NEW: enhanced tools – more presets, more filters, revised styles
– NEW: Improved image alignment by subject type for landscape, architecture, and more
– Best results with minimal effort
– Suitable for single images and image series, with and without tripod
– Automatically remove color casts
– Stand-alone version: no additional image editing program needed
– Even faster performance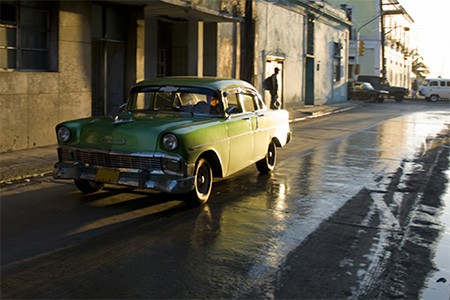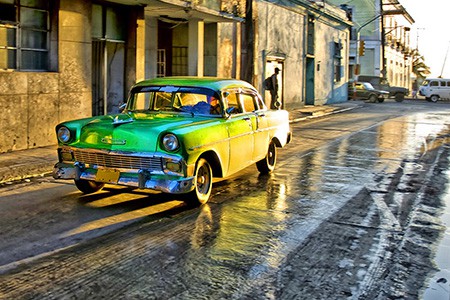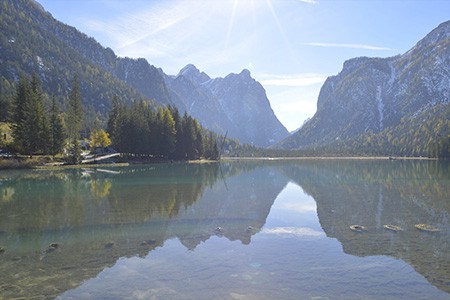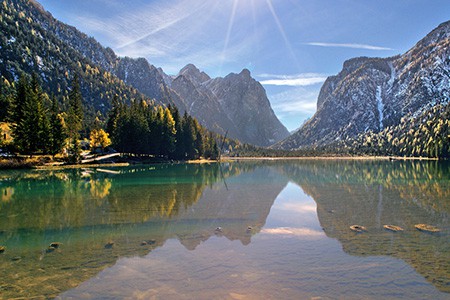 HERE'S HOW TO GET YOUR LIFETIME DEAL:
After your registration you will receive by e-mail your individual download – link and serial number to download the full version HDR projects 7 from Franzis-Verlag.
Unzip and get started:
Now unzip the folder and install the software. Follow the installation steps and save yourself the regular purchase price.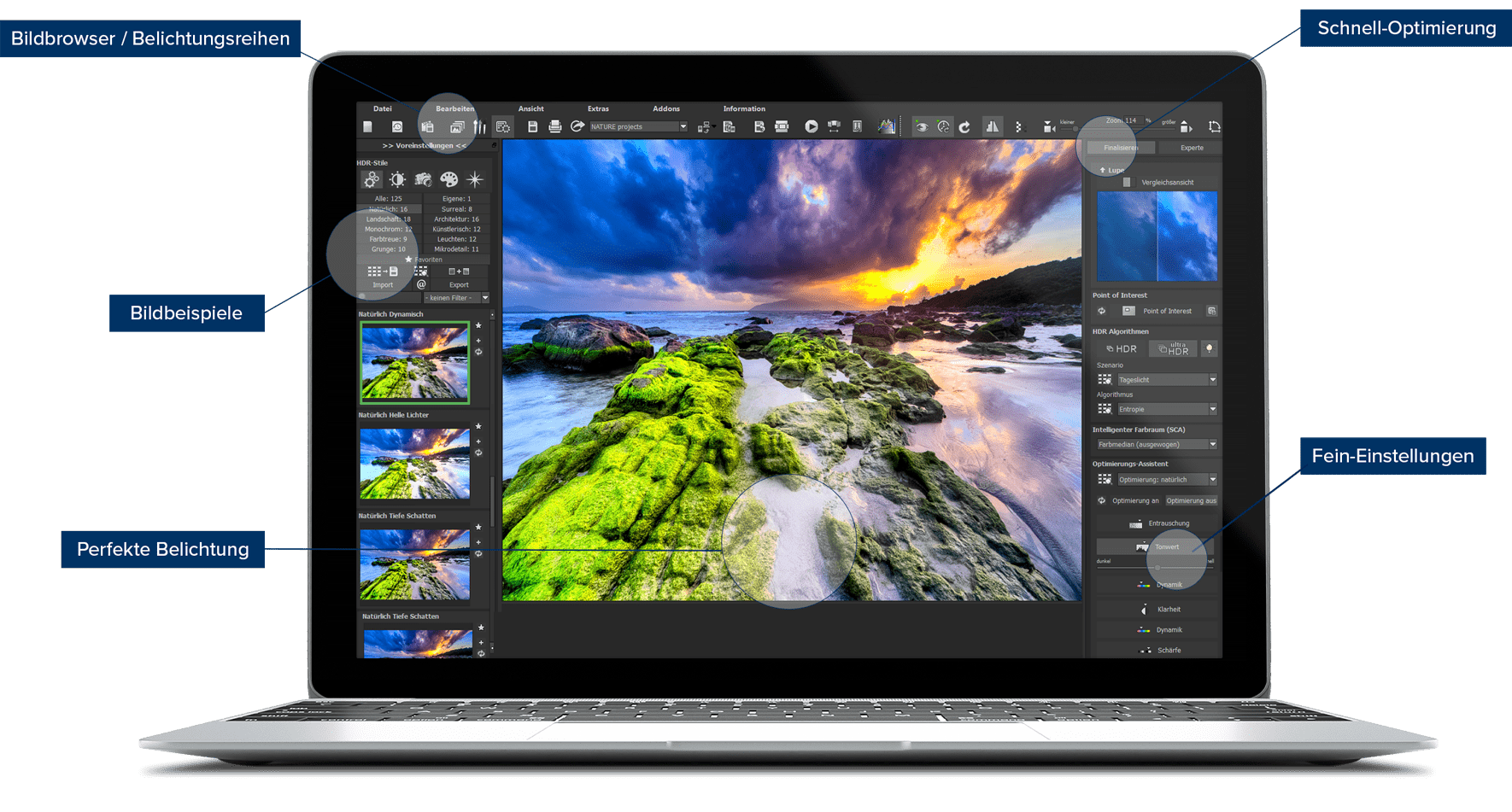 FRANZIS HDR projects 7: Free lifetime licence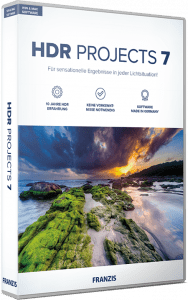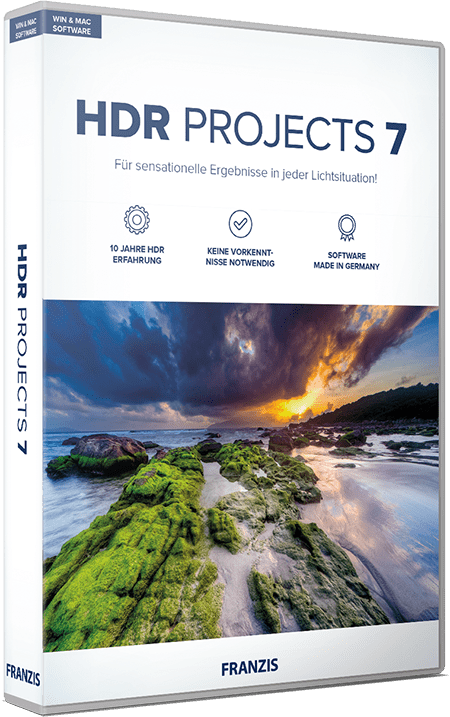 This software has it all: Top Reviews for HDR projects 7 by FRANZIS
Editorial Review
Best HDR image quality of all time
o camera can keep up with HDR projects! Thanks to the unique HDR technology, you can create fantastically exposed images even in difficult lighting situations. And it doesn't matter whether you work with exposure series or only with single images. With the numerous innovations and improvements, it is now even easier for you to obtain professional results.
Quelle: Ashampoo
George Miller
Detailed HDR projects review
With just a few simple steps you can transform your ordinary photos into unimaginable works of art with the right exposure, perfect contrast, and stunning details. In addition to the quality-enhancing tools that users already know and adore, the seventh version of HDR Projects offers a plethora of new and advanced features for impressive image-editing results.
Quelle: Softcoupon
Doug pardee
HDR projects by FRANZIS
With the release of Franzis HDR Projects, the arguably most powerful parametric image editor on the planet gains even more power, with a choice of five HDR styles, computed masks for filters, and a number of other goodies. But in the process, it breaks backwards compatibility with older versions even more than is usual for Franzis: the five HDR Styles don't include any that give the same result produced by prior versions of HDR Projects.
Quelle:dpreview.com
Editorial Crew
HDR projects 7 Overview
HDR projects 7 can turn an ordinary photo into one that's impressive. HDR Projects offers photo enthusiasts the tools to create masterful images. It generates images containing all of the brightness information of the real world — and not just a part of it, like systematic digital cameras.
Quelle: growthbooster
For the activation of the software you need an internet connection.
System requirements Windows
Recommended: Windows 10/8/7, 64 Bit, processor Intel I5, 8 GB RAM, resolution 1.920 x 1.080 Pixel, graphic card: DirectX compatible, 32 Bit color depth
Minimal: Windows 10/8/7, 32 Bit, processor Core Duo, 2 GB RAM, resolution 1.280 x 1.024 Pixel, graphic card: DirectX compatible, 32 Bit color depth
System requirements Mac
Plug-in functionality is not currently supported by macOS 10.15 (Catalina).
Recommended: Mac OS X 10.7 or higher, 64-bit, Intel processor, 8 GB RAM, 1,920 x 1,080 pixel resolution, 2,304 x 1,440 pixels for Retina.
Minimal: Mac OS X 10.7 or higher, 64 bit, Intel processor, 2 GB RAM, resolution 1,280 x 1,024 pixels, for Retina 2,304 x 1,440 pixels
Support and assistance with program operation:
Please understand that we cannot provide you with support regarding the operation of the programs provided here. Please contact the manufacturer directly for this purpose.
Download the installer and extract the .zip file.
To initiate the installation-process open the folder and execute the program by double-clicking on the program-icon. (Windows: exe Mac: .dmg). Follow steps 1- 4 as mentioned within the Registration form:
1.)   Click on the Button "Internet ". You will be forwarded to website of the distributor, where you have to enter your e-mail address to receive your unlock code.  Proceed now to your Inbox and activate your account by clicking on the containing DOI-Link. You will be forwarded to a website containing court unique User-ID and Registration-Key. Both codes will be sent to you by email as well
2.)   Copy the user-ID and Registration-Key and enter them into the Registration-Form. Hit "OK "on the bottom right of the Registration form to proceed the installation process.
3.)   Select your prefixed language and installation-path and finalize the installation
4.)   The program will start automatically and ask you again for your Registration-key. Enter it once again and hit the button "register "on the bottom-left corner. You are done!
Do you like this deal?
Then share the good news directly with your Network