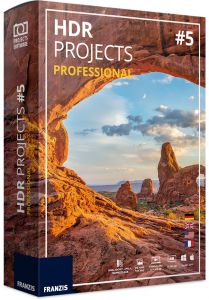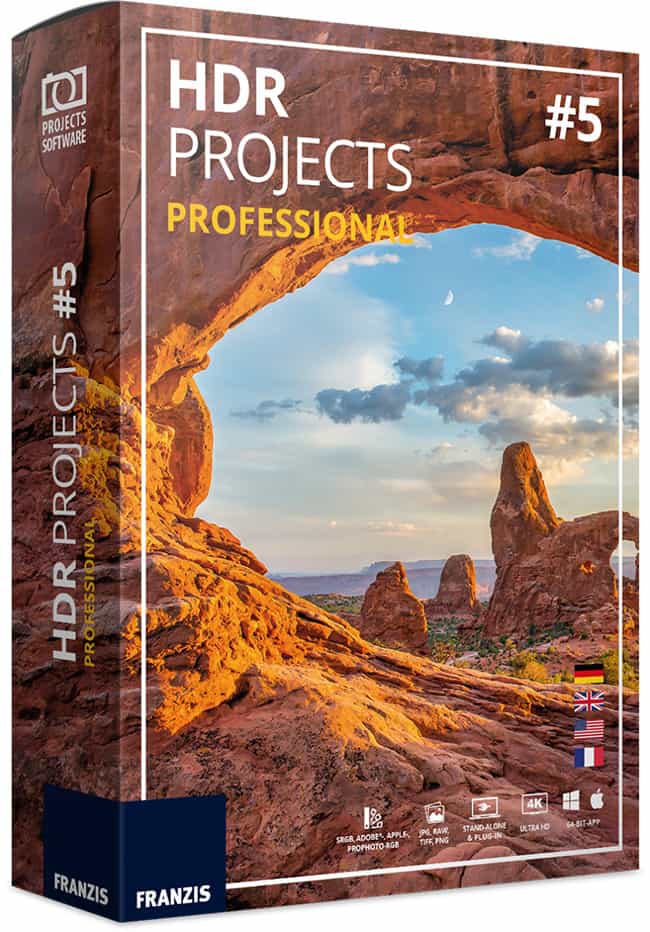 For Windows and Mac, Stand-Alone and PlugIn
HDR projects  Lifetime deal

Create Crisp, High Dynamic Range Images with WOW-Effect
Easy for beginners, Detailed for professionals

  Outstanding software made in germany
HDR projects 5 is part of the "projects" image-editing suite by FRANZIS

  Download today and save 100%
For private and commercial usage. lifetime licence. no Saas. no recurrent billing.
Get the deal today and save  $ 99,00   This giveaway is today totally free of charge!
Photo Editing with HDR projects 5 has never been easier

HDR projects offers photo enthusiasts the tools to create masterful images.It generates images containing all of the brightness information of the real world and not just a part of it, like systematic digital cameras. Aided by innovative algorithms, intelligent presets and high-end filters, you can create images that are beyond inspiring.

HDR projects 5 reduces the amount of time on set and provides new and innovative possibilities for transforming your photographs into brilliant works of art—all this while choosing from an intelligently adaptive tool-set part of an efficient and transparent workflow.

The fully equipped Professional-Toolbox from HDR projects 5 provides access to a collection of finely adjusted Presets on the left and a variety of Expert Filters on the right. Arrange your favorite tools however you'd like, now in 4K resolution!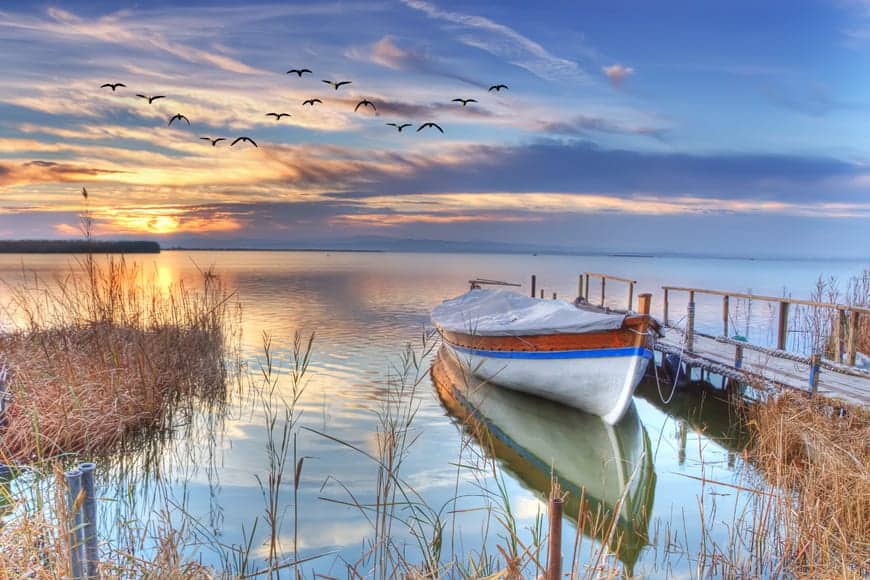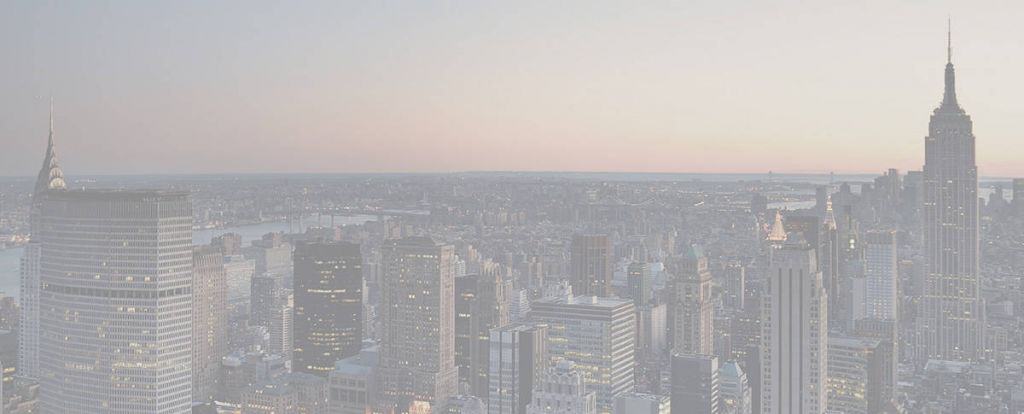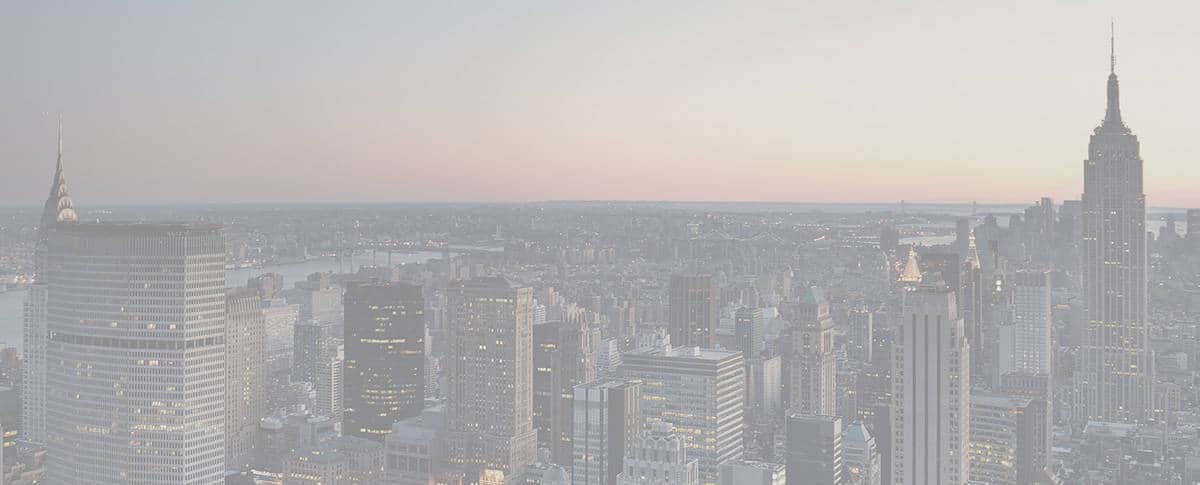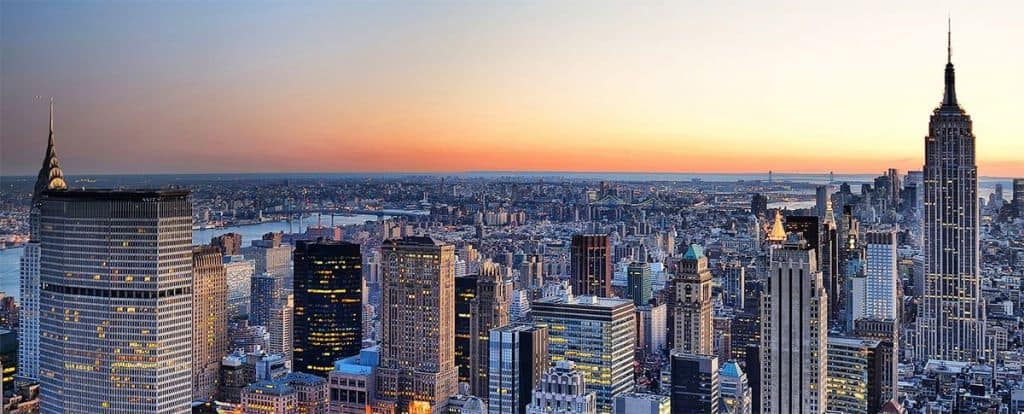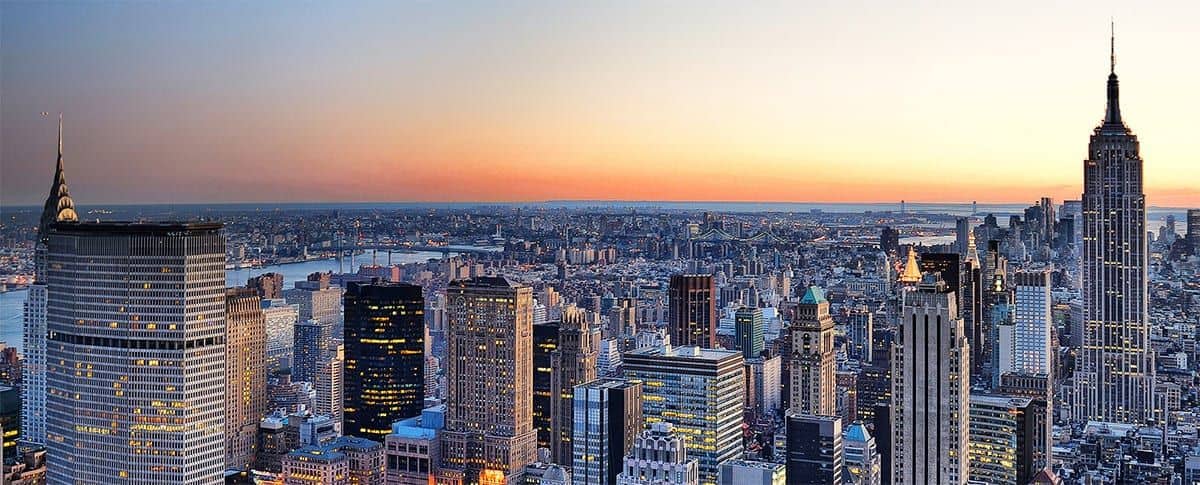 Strictly limited giveaway: Download HDR Projects  today and save 100%


This Download-Deal was brought to you by Digiarty WinXDVD
WinXDVD is a division of Digiarty Software Inc., which is a global leader in multimedia software development since 2006. We endeavor to provide professional DVD ripper, 4K video converter, iOS data transfer, etc to over 180 million worldwide users.
HDR projects 5: Image editing can be so easy



Fast results with wow effect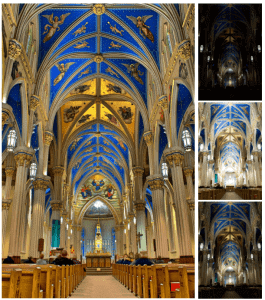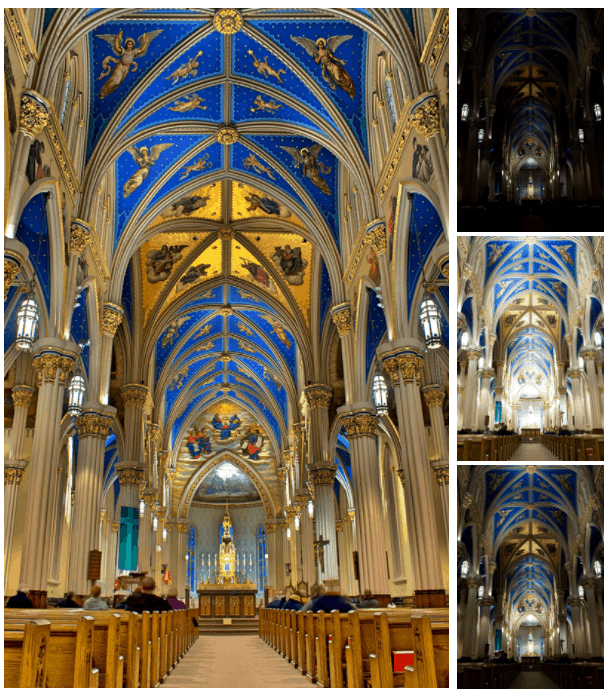 HDR projects 5 transforms your photos into Ultra-realistic masterpieces. Like all FRANZIS programms, the setup is simple. First – open a bracketing series. Then you will see the HDR Window and click continue. Now HDR projects has expented your images into over 100 individual examples!
Photoshop Filter Plug-in included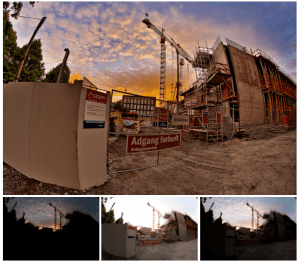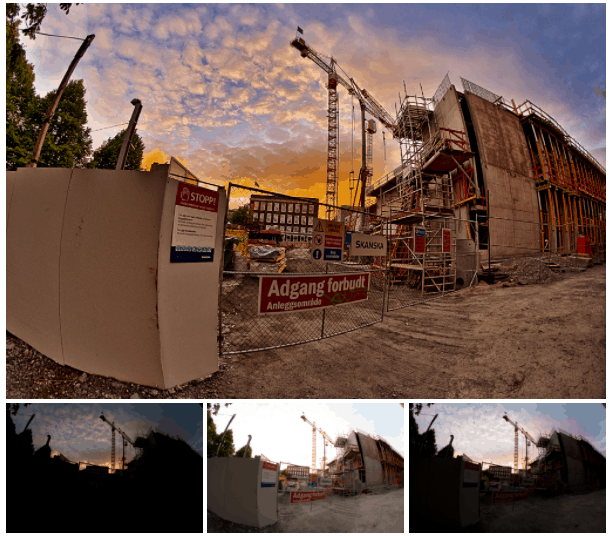 There are many different ways to edit your work in HDR projects 5, and as of now you can do this within the comfort of Adobe® Lightroom! A new extensive Filter Plug-in for Adobe® Lightroom and Photoshop ensure workflow customization in a familiar environment.
Image Composing for an improved HDR experience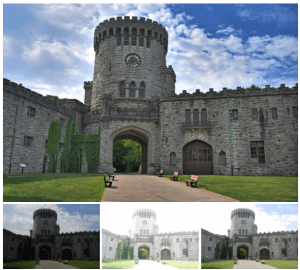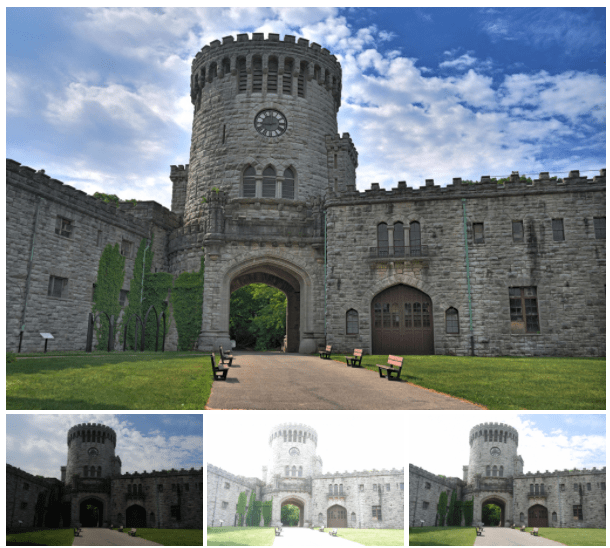 Thanks to HDR, the exposure in this image has been ideally adjusted and the photo caught at exactly the right moment in time. Nonetheless, you want to insert a new sky or manipulate the image in any other way? No problem!
This is how images are created that really inspire  



With HDR technology, you can take spectacular photos. Take inspiration from the finest details, brilliant colours and the overwhelming richness of contrast, whether you take and process a bracketed exposure series or an individual picture.
Upload your images to HDR projects and let the programme put the images together. HDR projects does all the work for you. You then simply search through the more than 100 suggested images for the one you like the best, or continue improving your image based on your personal taste. We guarantee there is no easier way to get shots with the perfect exposure!
Many roads lead to HDR projects 5, and some of the more natural ones are from Adobe® Photoshop® and Lightroom®! A full-featured new filter plug-in for Adobe® Lightroom® Classic and Photoshop® offers maximum comfort for your personal workflow.
Simply select the desired image or image series in the Lightroom® image database, export it to HDR projects 5, edit it and store the resulting image in the database again.
HDR projects 5 is also ideal for cameras with high resolutions; even processing RAW bracketed exposure series with a multitude of pictures is no issue.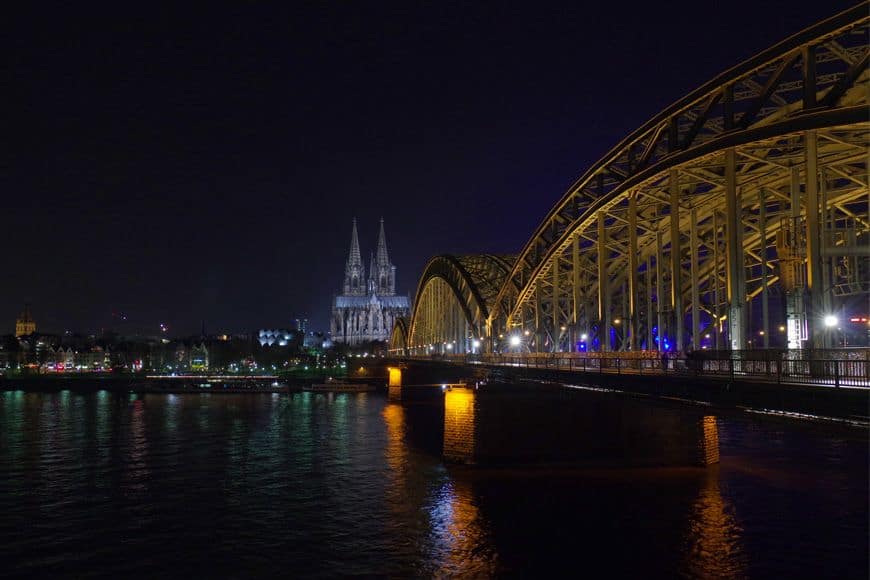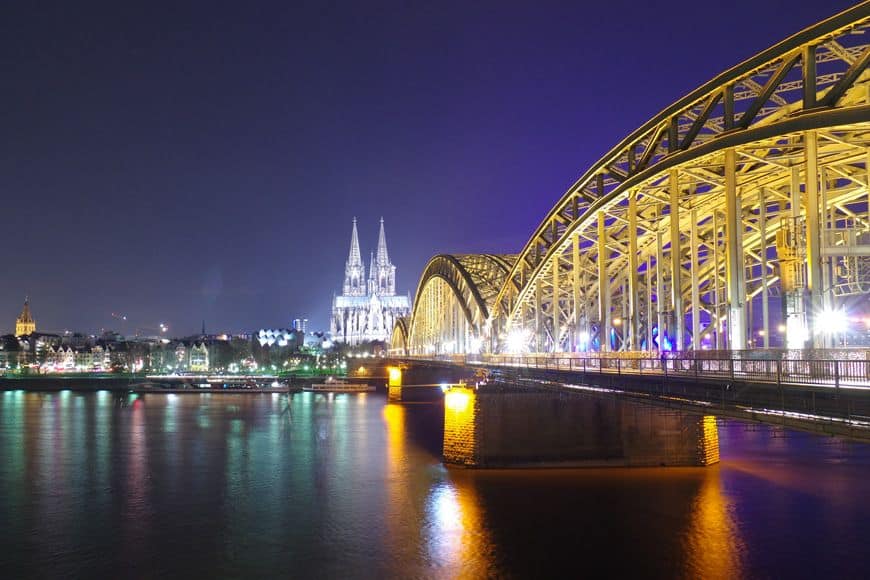 Spectacular photos in next to no time – that's what the HDR projects series is all about. Only a few steps and your photos are left perfectly exposed with unimaginable stunning contrast and detail. Alongside the reliable quality-enhancing tools you know and love, this seventh addition offers a wide range of new features for impressive image results.
How to get your HDR projects 5 lifetime-Deal

After your registration you will receive your individual download link by email so that you can download the software as Windows and Mac version.
getting started:
Now unzip the folder and install the software of your choice. You will be asked to enter a code during the installation. To do this, follow the link to the Franzis website – where you can generate this free of charge.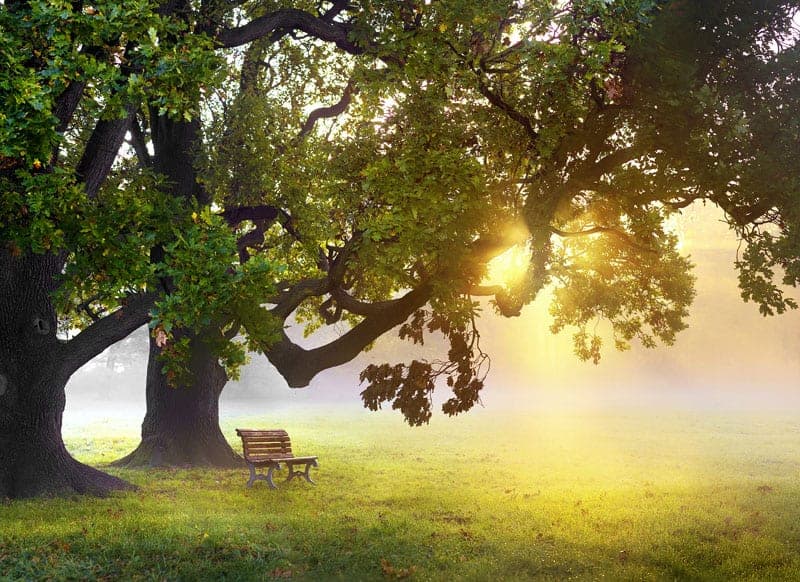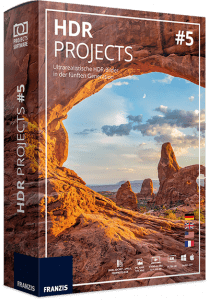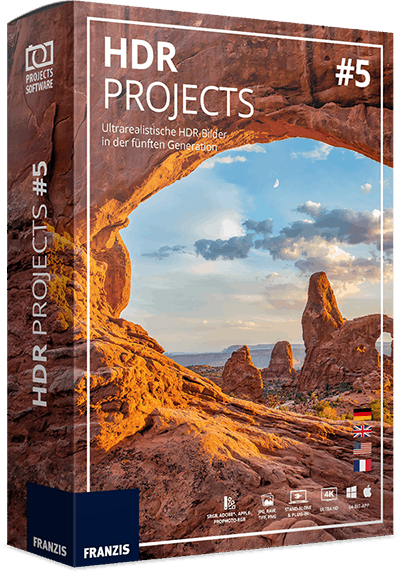 Alternatively, you can receive the products here without registering for our free newsletter.anzumelden.
103 creative Image-Results
Stand-ALone and Plug-In Ready
For Windows and mac
Costumers are Wowed: top ratings for HDR projects 5

Doug Pardee
HDR Power Tool: Franzis HDR Projects 5 Professional
Franzis HDR Projects 5 Professional offers a dizzying set of HDR features, but it's probably too slow for most casual use. Once you get beyond casual use, you hit a steep learning curve — and the lack of a proper "undo" capability doesn't help. Still, if you need (or want) the comprehensive HDR tool set it offers, there is, to my admittedly limited knowledge, nothing else that's even close.
Source: dpreview.com
Gub-KG
Amazing HDR Images with one Click
In principle, you can do almost anything with Photoshop and Lightroom. And the Nik Collection is available online for free. But HDR images are still much easier with a specialist program and I just have more fun working with the presets.
Source: amazon.com
John Tenny
Full rating
Thanks to a lot of different tools included in the program, you have the possibility to control every step of HDR creation on the one hand
Source: privat Blog
Editorial Review
Full Rating for HDR projects
HDR Projects by Franzis definitely has the edge over other premium HDR photography tools for Windows and Mac. Its reasonably priced plus it's loaded with features and adjustable presets that you can't easily find on other HDR software and applications
Source: dottech.org
Want to leave a CoMment? You are welcome!
Share your experience of this great lifetime-deal with other users now
Highly rated: HDR projects 5 has been reviewed by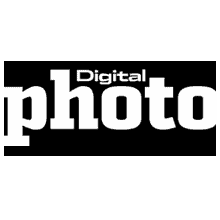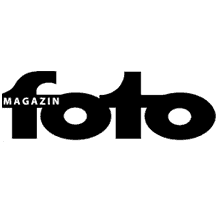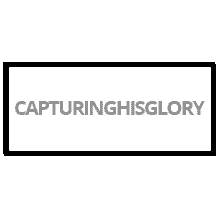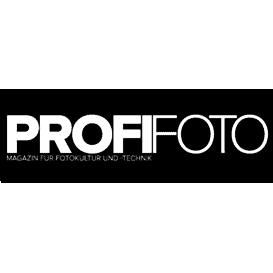 Do you like this deal?
Then share it with your network on Facebook, Instagram, Twitter or by email.
Recommended:
Windows 10/8/7, 64 Bit, Prozessor Intel I5, 4 GB HDD, 2 GB HDD,1.280 x 1024 Pixels Screen Resolution, Graphic Card: DirectX-8-compatible, 128 MB, 32 bit colour depth
Mac OS X from 10.7, 64 Bit, Prozessor Intel/G5, 4 GB HDD, 2 GB HDD, 1.280 x 1024 Pixels Screen Resolution
Minimum: 
Windows 10/8/7, 32 Bit, Prozessor Core Duo, 2 GB HDD, 2 GB HDD, 1.280 x 1024 Pixels Screen Resolution, Graphic: DirectX-8-compatible, 128 MB, 32 bit colour depth
Mac OS X from 10.7, 64 Bit, Prozessor Intel/G5, 2 GB HDD, 2 GB HDD, 1.280 x 1024 Pixels Screen Resolution
IMPORTANT NOTICE: The plug-in functionality is currently not supported by macOS 10.15 (Catalina).
User-Manual, List of supported Formats,Video-Tutorials
User-Manual, Updates, Plug-ins and list of supported RAW-Formats: all information can be found in in the support-area of the distributor
Download the installer and extract the .zip file. To initiate the installation-process open the folder and execute the program by double-clicking on the program-icon. (Windows: exe) Follow steps 1- 4 as mentioned within the Registration form:
Click on the Button "Internet ". You will be forwarded to website of the distributor, where you have to enter your e-mail address to receive your unlock code.  Proceed now to your Inbox and activate your account by clicking on the containing DOI-Link. You will be forwarded to a website containing your unique User-ID and Registration-Key. Both codes will be sent to you by email as well
Copy the user-ID and Registration-Key and enter them into the Registration-Form. Hit "OK "on the bottom right of the Registration form to proceed the installation process.
Select your language and installation-path and finalize the installation
The program will start automatically and ask you again for your Registration-key. Enter it once again and hit the button "register "on the bottom-left corner. You are done!