ENTIRE PROJECTS-SOFTWARE SUITE FOR FREE:
Lifetime-Licence for ultimate image-editing Software

YOUR ULTIMATE IMAGE-EDITING SUITE for FREE:

  5 full versions without any restrictions
get them all for free today and save 100% . MRSP:  485.- €

  The full range of postproduction for beginners and pros:
HDR projects, COLOR projects, FOCUS projects, BLACK&WHITE projects, DENOISE projects

   Fits perfectly into your workflow
For Windows and Mac, Stand-Alone and Plug-In Ready
STRICTLY LIMITED GIVEAWAY: DOWNLOAD NOW AND CLAIM YOUR SPECIAL DEAL TODAY. Free lifetime licence can be activated until

Projects-software by FRANZIS – fOR IMAGES WITH WOW-EFFECT

With the complete projects edition you get all the tools you need to create true artworks out of your pictures – Get a thousand likes overnight; a hug as a thank you, or praise from colleagues. Our project packages can turn an ordinary photo into one that's impressive.

Regardless of whether you want to work with professional presets that present you with the best possible results – or make individual adjustments to color, sharpness, depth and exposure in the smallest of details: with the intuitive software interface of the Projects image processing, this is no problem


In cooperation with Digiarty:
This special offer is brought to you by Digiarty Software, your perfect solution partner when it comes to convert, Ripp or Copy Videos.
WinXDVD is the leader in a range of personal and home-use video audio applications that fit your daily needs to convert 4K video & rip DVD to MP4 for mobiles, TV or other platforms. From free DVD Ripper for Windows to Mac DVD Ripper, Digiarty got it all covered.
AND THIS IS WHAT YOU WILL GET:
HDR projects 4 -for Images with WOW-Effect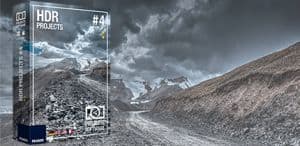 Spectacular photos in next to no time – that's what the HDR projects series is all about. Only a few steps and your photos are left perfectly exposed with unimaginable stunning contrast and detail. Alongside the reliable quality-enhancing tools you know and love, this seventh addition offers a wide range of new features for impressive image results.
COLOR projects 4 – Bring life into your Images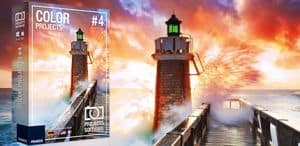 Do you want to develop enduring images as quickly as possible and with the least stress? COLOR projects is your reliable partner for this task. How image processing should be: creative, easy, quick. You don't need to press a single button, understand controls or try out any functions to make your image seem more radiant. However, if you should want to tweak a setting or two, all options are available
FOCUS projects professional: Stacking software for you!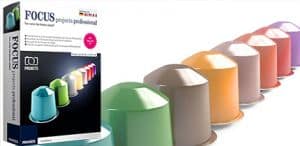 Create textbook macros, razor-sharp and with details like you've never seen before. With  FOCUS projects you can create state-of-the-art macro photos which have a fascinating depth of focus and bring extraordinary details to light.
DENOISE projects: Naturally Noise-free Images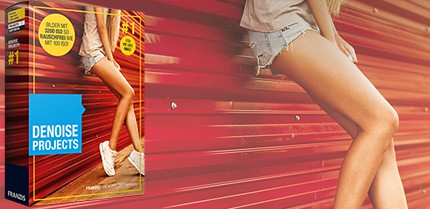 Nothing has more potential to ruin your photo like unwanted image noise. This form of image distortion often affects those unique and unrepeatable exposures such as snapshots, event and sport photography as well as specialty fields such as astrophotography. DENOISE project professional analyses each individual image and automatically removes all seven types of image noise.
BLACK & WHITE projects 4  – the Power of Chromakey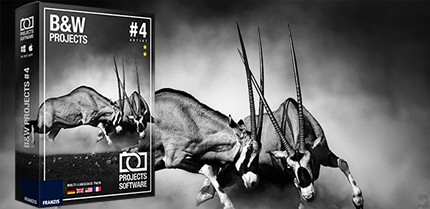 Discover the expressive power and beauty of black and white photography! BLACK & WHITE projectscreates masterful works of art from your images and is the optimum tool for monochrome high-end images from all areas of photography. The modern tool to enable everyone to master black and white photography. Familiar to use, with amazing results. B/W photography is the supreme discipline for fine art photographers.
The projects Complete Edition contains the most popular products of the FRANZIS projects software series: sharpening, denoising, HDR and retouching. Discover all features of this great  and FREE collection and start to boost your images today.
HOW TO GET YOUR LIFETIME-DEAL
After your registration you will receive your individual download link by email so that you can download the software as Windows and Mac version.
getting started:
Now unzip the folder and install the software of your choice. You will be asked to enter a code during the installation. To do this, follow the link to the Franzis website – where you can generate this free of charge.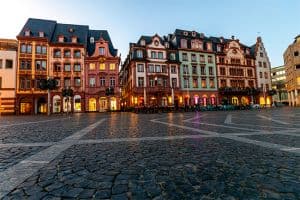 Projects complete Edition giveaway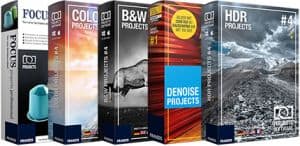 Alternatively, you can receive the products here without registering for our free newsletter.anzumelden.
BLACK&WHITE projects
100%
USERS AND COSTUMERS ARE WOWED:

John L
from Ashburn – Date: 07.12.2023
Ingenious: finally all projecs software titles in one package. Now I don't have to search anymore. Thanks for this Collection.

Mike R.
from 20149 USA  – Date: 04.12.2023
Awesome Deal. Even though the Software is not the latest Version, it allows me to create really great results.

Steve R.
from 20149 USA – Date: 05.12.2023
This package contains the ultimate collection of really brilliant Software. The results are perfect.

Marc O.
from Ashburn – Date: 02.12.2023
The Franzis Software is usually quite expensive. Thanks to this Deal i could get it finally for free. Now i will start to boost my Images.
Want to leave a Comment? you are welcome
Share your experience of this great lifetime-deal with other users now
FRANZIS® expert programs consistently receive new awards, top ratings and recommendations.




SySYSTEM REQUIREMENTS and Installation Guide for this Free Giveaway
Recommended
Windows 10/8/7, 64 Bit, Processor Intel I5, 4 GB HDD, 2 GB HDD,1.280 x 1024 Pixels Screen Resolution, Graphic Card: DirectX-8-compatible, 128 MB, 32 bit colour depth
Mac OS X ab 10.7, 64 Bit, Processor Intel/G5, 4 GB HDD, 2 GB HDD, 1.280 x 1024 Pixels Screen Resolution
Minimum
Windows 10/8/7, 32 Bit, Processor Core Duo, 2 GB HDD, 2 GB HDD, 1.280 x 1024 Pixels Screen Resolution, Graphic: DirectX-8-compatible, 128 MB, 32 bit colour depth
Mac OS X ab 10.7, 64 Bit, Processor Intel/G5, 2 GB HDD, 2 GB HDD, 1.280 x 1024 Pixels Screen Resolution
! The plug-in functionality is currently not supported by macOS 10.15 (Catalina).!
DO YOU LIKE THIS DEAL?
Then share it with your network on Facebook, Instagram, Twitter or by email.