Cutout Finest Image details

   Fast results on the fly: Cutout is the perfect pick for you
With CutOut, you can perfectly cut out difficult image motifs, insert them precisely and easily remove disruptive objects with the click of a mouse

  Get Full Windows Version for free 
Download Cutout today and save 100%  – Free lifetime-licence instead of MSRP  $99. 

  It can be so easy
Create the perfect photo montages, in which you can cut out objects with a few mouse clicks and insert into another photo – just as if you photographed your object in front of this background!
Strictly limited Giveaway: Download Cutout Today and Save 100%
But hurry – this offer is only valid until the 24th of December 2021

All Cutout Highlights at a Glance

Optimized automatic Edge Recognition algorithms

  Easily layer and swap between various backgrounds

Remain in full control with the enhanced Preview Mode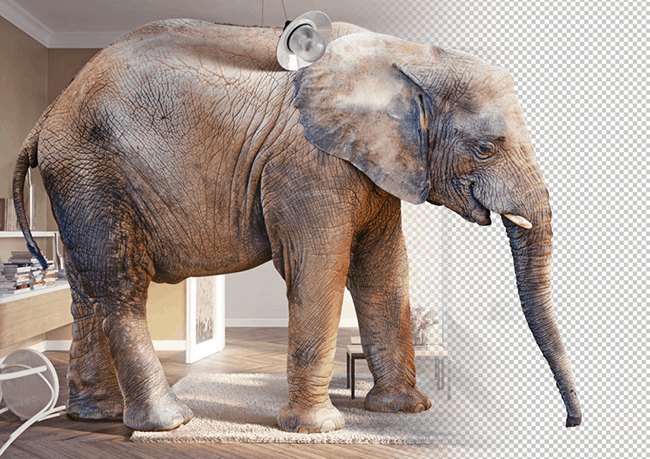 This special Deal was brought to you by Digiarty WinXDVD
WinXDVD is a division of Digiarty Software Inc., which is a global leader in multimedia software development since 2006. We endeavor to provide professional DVD ripper, 4K video converter, iOS data transfer, etc to over 180 million worldwide users.
Get this lifetime-Deal today for free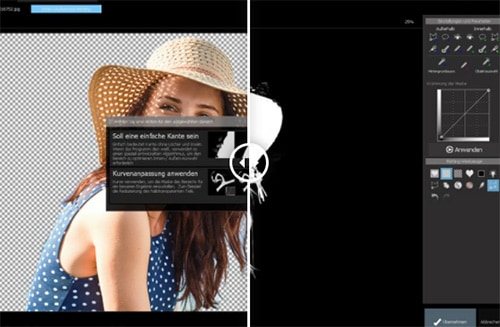 To cut out the motifs of your picture perfectly, to assemble your photos in their ideal positions and to take out annoying objects with a single mouse click: CutOut  is the creative tool number 1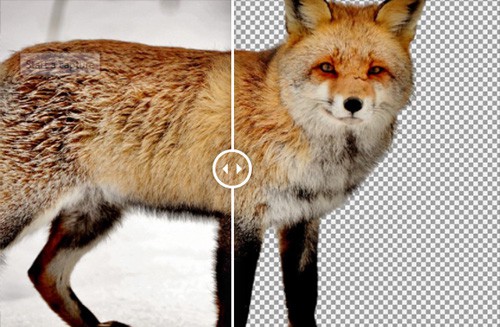 Chroma-key matting is the perfect strategy to remove the background from your images.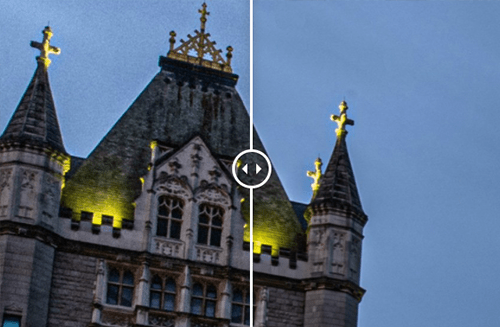 Let us show you how to use CUTOUT  to separate even complicated objects from the background and then incorporate them into another image. Use CutOut for perfect photomontages.
REMOVE EVEN FINEST DETAILS
We all have certain software programs that we've become comfortable with over the years.
These work great if you just have one or two images to crop, especially if it's a traditional photo image.
But as your photography skills become more advanced, it may begin to feel like your cropping tools can't keep pace.
What happens the first time you need to batch crop many items at once? Or when you want to use the same background for multiple subjects? What if you want to play around with the transparency of an object…or possibly remove that object completely?
Suddenly photo editing no longer feels as easy and fun as it used to. You find yourself laboriously applying the same steps over and over. Or spending hours fussing with various tools and platforms to swap out one background for another. And if you want to create a beautiful montage, forget it. You will plug your image into one software program after another trying to get that montage to look just right.
What a waste of time! And in this business, time is money. Is there a photo cropping tool that can keep up with your new repertoire of skills? The answer is yes.
Easy for Beginners, DETAILED for professionals
Perfectly cut out difficult image motifs and insert them with clean transitions against a new background. Precise cutting for portraits, animals, and products. Product pictures for Ebay, Amazon and other platforms can be perfectly enhanced and take in more money during sales!
The improved algorithm in this version will impress you with better quality and more details in the resulting images. You can also benefit from its advantages during image magnification, printing or batch processing. That means truncated or unattractive edges are a thing of the past. The cutting algorithm in CutOut analyses your motif in an intelligent manner and ensures you get the optimal cutout.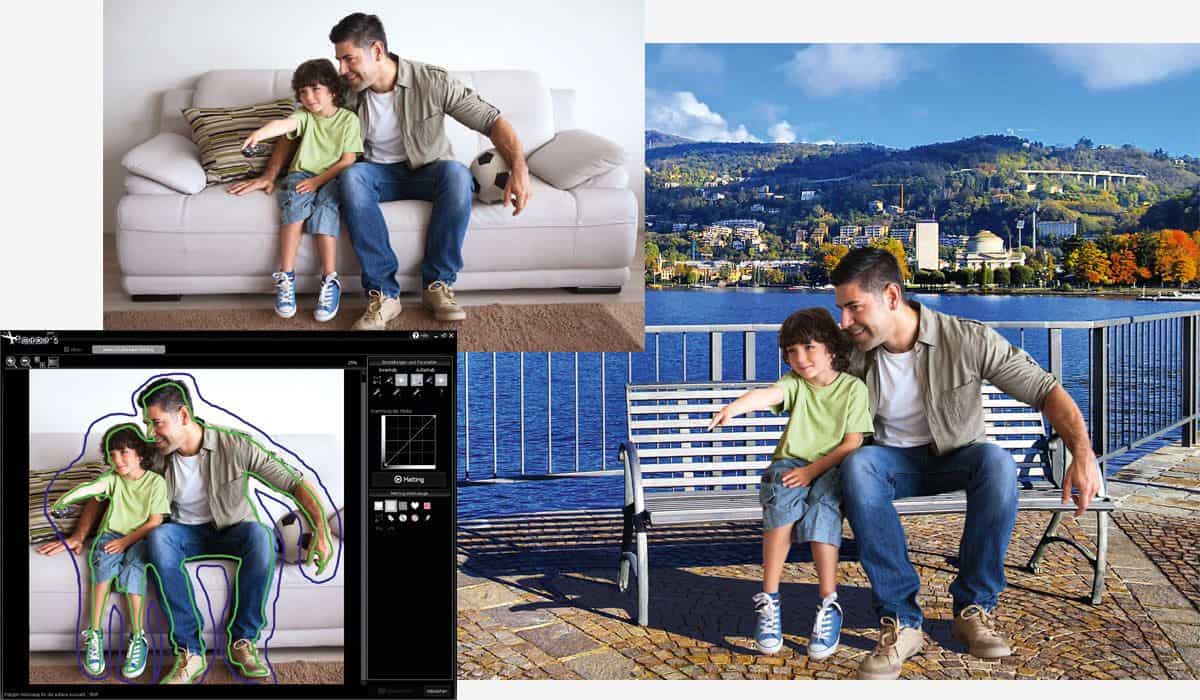 How to get your Lifetime-Deal
After your registration you will receive your individual download link by email so that you can download the software as Windows version.
getting started:
Now unzip the folder and install the software of your choice. You will be asked to enter a code during the installation. To do this, follow the link to the Franzis website – where you can generate this free of charge.
CutOut Free lifetime license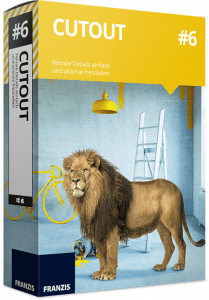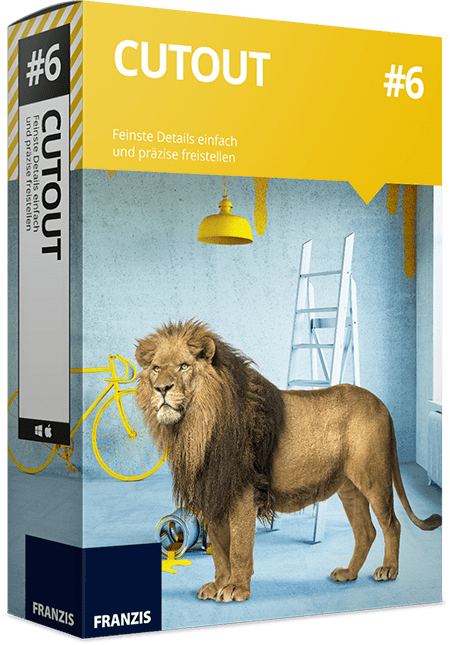 Alternatively, you can receive the products here without registering for our free newsletter.anzumelden.
Cutout Software consistently receive new Awards, Top Ratins and recommondations
Tom Mazzola
Works just as promised. Great software
Not a bad reputation to have, is it? Not only that, but you'll be having so much fun that you won't ever want to stop. The capability and the enjoyment that comes with this software is truly priceless.
Quelle: photowhoa.com
Matt Grayson
Detailed review
I got some great images from CutOut 3 and with time and exposure to the features, they'll become easier and easier to use.
Source: photographyblog.com
Ashwin
Full points
The user friendly interface, the easy to use tools, the plethora of editing options it has, and the smooth performance of the program, even when editing large images, was definitely an impressive experience.
Source: filecritic.com
Editorial team
Cutout Background Editor Software
While you're stuck inside you might be wishing that you could give your images a different background, something other than the wall of your house! Don't worry, because Cutout  Software makes it really easy to change the background on a photo.
Source: ephotozine.com
Windows® 10/8.1/8/7/Vista. Hardware: Intel® Pentium® or AMD® Athlon® from 1.2 GHz, min. 200 MB free hard disk storage, 4 GB memory, SVGA graphic card with min. 1,024 x 768 pixel resolution, 24-bit colour depth, CD-/DVD-ROM drive
User-Manual, List of supported Formats,Video-Tutorials
User-Manual, Updates, Plug-ins and list of supported RAW-Formats: all information can be found in in the support-area of the distributor
Download the installer and extract the .zip file. To initiate the installation-process open the folder and execute the program by double-clicking on the program-icon. (Windows: exe) Follow steps 1- 4 as mentioned within the Registration form:
Click on the Button "Internet ". You will be forwarded to website of the distributor, where you have to enter your e-mail address to receive your unlock code.  Proceed now to your Inbox and activate your account by clicking on the containing DOI-Link. You will be forwarded to a website containing your unique User-ID and Registration-Key. Both codes will be sent to you by email as well
Copy the user-ID and Registration-Key and enter them into the Registration-Form. Hit "OK "on the bottom right of the Registration form to proceed the installation process.
Select your language and installation-path and finalize the installation
The program will start automatically and ask you again for your Registration-key. Enter it once again and hit the button "register "on the bottom-left corner. You are done!
Do yOu like this deal?
Then share it with your network on Facebook, Instagram, Twitter or by email.