Finally Cut OUt even finest Details with one Click

  The #1 Tool for fast results on a professional level
Dont waist your time, let Cutout do this for you

  FREE Lifetime licence: download now
Can be used for privat- and professional focus

 Integrates perfectly into your workflow
Stand-Alone and Plug-In Ready
STRICTLY LIMITED OFFER: HURRY AND CLAIM YOUR SPECIAL DOWNLOAD TODAY. YOU CAN DOWNLOAD THE FULL PRODUCT WITH FREE LIFETIME-LICENCE UNTIL THE 28TH OF February 2021 FOR FREE

Crop-out even finest details with only one Click

  CUTOUT 5.0 offers you intelligent tools to remove unwanted objects or retouch areas of your images.

  Thanks to tools like the intelligent eraser and the error brush, you will always find the right tool to retouch your images like a professional.

  IUse CUTOUT 5.0's integrated soft focus function to make perfect portraits

Use the chroma key isolating method to separate objects from a uniform colored background easily.

Easy Inside/outside Mating to separate even complicated objects from the background and then incorporate them into another image.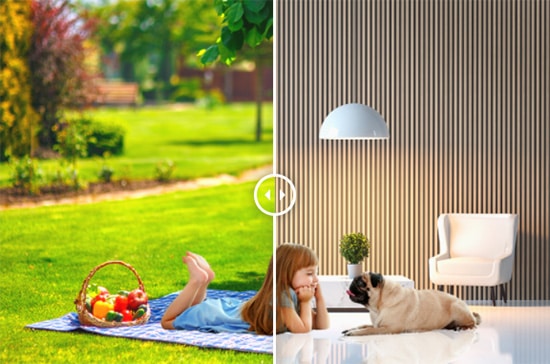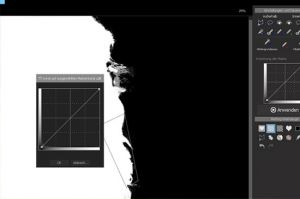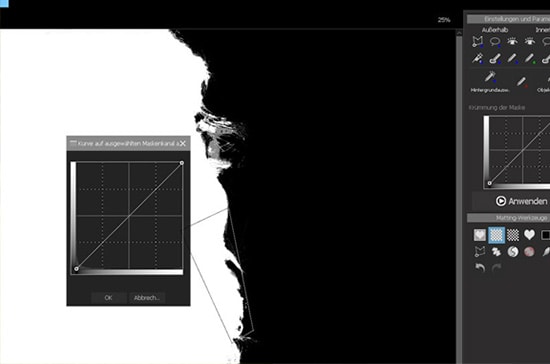 The major problem that most graphical designers face is actually properly designing and editing the image around the objects that are in it.
This program is not only able to analyze the image in detail and identify objects using the edge detection technology that it comes with, but also do all the hard work for you.
Let's admit it, there are some rather nasty things about graphic design that most people don't recognize, and tracing edges and curves pixel by pixel is one of them.
This is by far the biggest discomfort that a graphic designer has to cope with, and the fact that the designer will find himself returning and redoing different segments from time to time is a lot more annoying than you may think.
Cutout 5 works as a freestanding application and as a Photoshop plug-in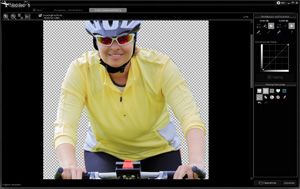 The professional software for amazing montages and image composition
With CUTOUT 5 allows you to cut out the finest details and transparent objects at the click of a mouse.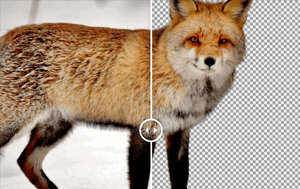 Even if the background is complex, CUTOUT 5can remove the objects you need thanks to perfect edge recognition and inside/outside matting.
Precision cutting out was never easier.
Fast results for everybody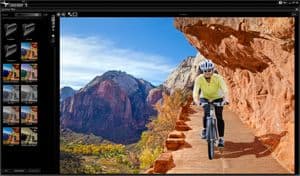 Use chroma keying to work on a professional level: choose your background colour and cut out your object onto a monochrome background with one click of the mouse.
This filmmaking technique is now in daily use at professional modelling agencies.
Explore the Difference with CUTOUT: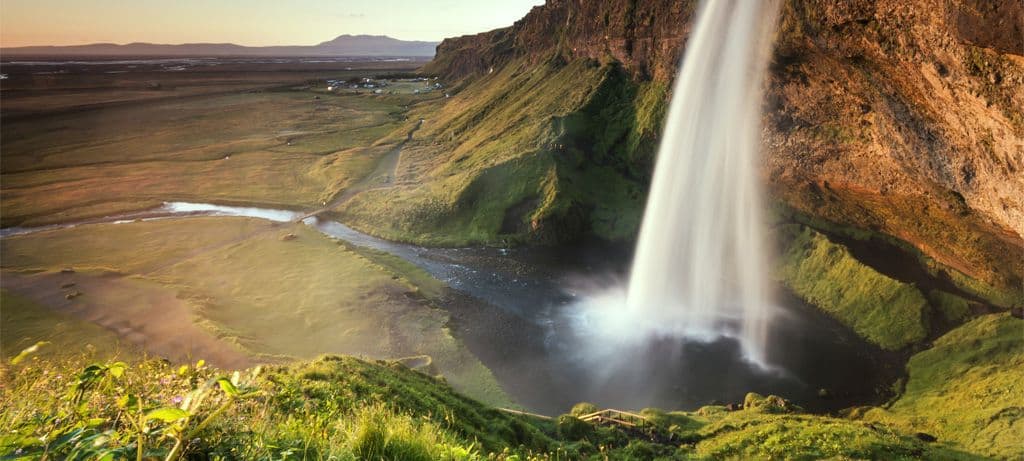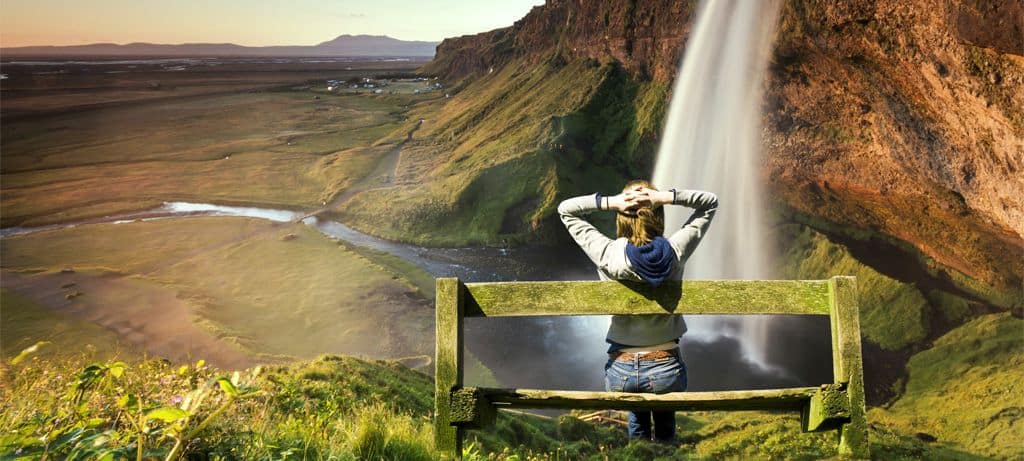 All CutOut Highlights at a glance:
comprehensive image processing function for perfect compositions
Easy to cut out even the most difficult objects – hair, feathers, fur.
Inside and outside edge matting for simple, perfect results.
Work like a film-industry professional using chroma keying to cut out objects onto monochrome backgrounds at the click of a mouse.
Process each layer individually, adapting lighting and colours, focus and framing.
Exclusive soft-focus function for perfect backgrounds and brilliant bokeh.
Includes plug-in for current versions of Adobe Photoshop and Photoshop Elements.
Includes one-click filter collection for a range of trendy styles.
Completely revamped interface: more navigable and intuitive than ever.
Album view and much more!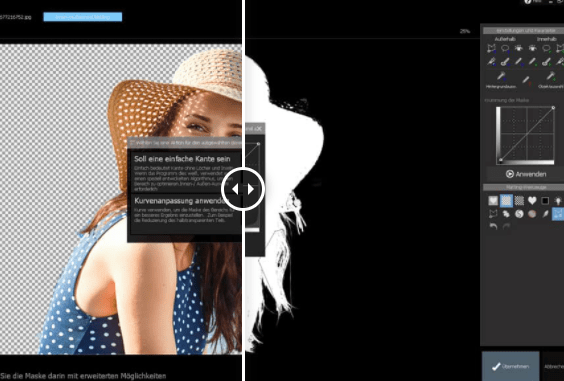 HOW TO GET YOUR LIFETIME-DEAL
After your registration you will receive your individual download link by email so that you can download the software including the user-manual
getting started:
Now unzip the folder and install the software of your choice. You will be asked to enter a code during the installation. To do this, follow the link to the Franzis website – where you can generate this free of charge.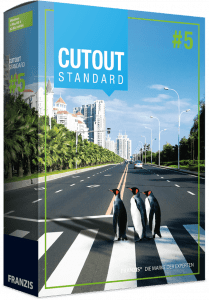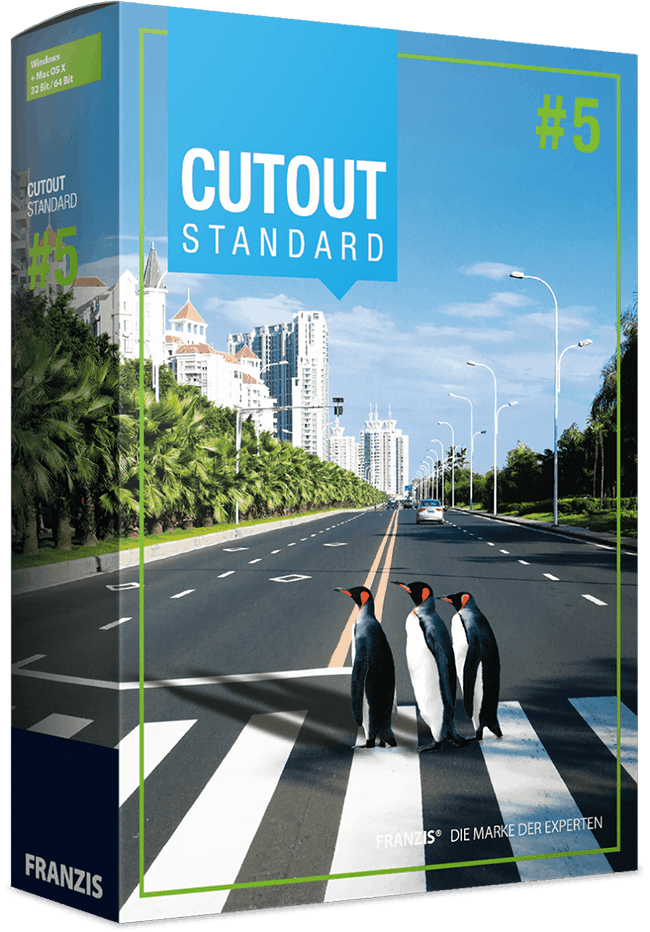 Customers are enthusiastic: Some reviews of Cutout
Matt Grayson
Full review, 3 out of 3 stars
Once you've selected a file that you wish to cut out, you need to tell the program whether you're cutting out the foreground or the background before choosing the type of cutter. There are three to choose from: Blue screen matting (Chroma Keys), Inside/Outside matting or Batch Chromakey. Blue screen matting is used on simple, solid colour backgrounds, such as studio work. For more complex images, you would use the Inside/Outside matting option as you get to determine the outside and inside edge of the subject you're cutting out.
Source: photographyblog.com
Admin
CutOut Review at a Glance: 9,5 out of 10 Stars
Designing and editing an image around the objects in the shot is the main obstacle most graphic designers face. Indeed, there are some difficult, unrecognized hurdles in graphic design, and tracing edges and curves pixel by pixel is one of them. Returning to do touch-ups can also be tedious and time-consuming. Never fear, CutOut  is here
Source: thesoftware.shop
Admin
Background removal for photographers
CutOut  professional lets you create the perfect photomontage by cutting out individual objects with just a few mouse clicks so that you can incorporate them into another photo. The whole thing will appear so realistic that it will look as if you had photographed the object with the new background.
Source: Macupdate.com
Ashwin
Cutout review
the user friendly interface, the easy to use tools, the plethora of editing options it has, and the smooth performance of the program, even when editing large images, was definitely an impressive experience. We heartily recommend CutOutfor your montage work.
Source. filecritic.com
Recommended
Windows 10/8.1/8/7/Vista, 32/64 bit, Dual Core Processor, 2 GB RAM, 2 GB HDD, Screen Resolution, 1280 x 1024 Pixels, Graphic Card: DirectX-8-compatible, 128 MB, 32 bit colour depth
Min. System Requirements
Windows 10/8.1/8/7/Vista, 32/64 bit, Dual Core Processor, 2 GB RAM, 2 GB HDD, Screen Resolution, 1280 x 1024 Pixels, Graphic Card: DirectX-8-compatible, 128 MB, 32 bit colour depth
Costumer Support and more: 
With your download – you will receive a comprehensive manual in .pdf format, which provides you with numerous tips, tricks, tutorials and workshops on the software.
Further information and support for the program can be found on the manufacturer's website https://www.projects-software.com
Download the installer and extract the .zip file. To initiate the installation-process open the folder and execute the program by double-clicking on the  program-icon. (Windows: . exe)
Follow steps 1- 4 as mentioned within the Registration form:
1.)   Click on the Button "Internet". You will be forwarded to website of the distributor, where you have to enter your e-mail address to receive your unlock code.  Proceed now to your Inbox and activate your account by clicking on the containing DOI-Link. You will be forwarded to a website containing your unique User-ID and Registration-Key. Both codes will be sent to you by email as well
2.)   Copy the user-ID and Registration-Key and enter them into the Registration-Form. Hit "OK "on the bottom right of the Registration form to proceed the installation process.
3.)   Select your language and installation-path and finalize the installation
4.)   The program will start automatically and ask you again for your Registration-key. Enter it once again and hit the button "register"on the bottom-left corner.
You are done!
Do you like this Deal?
Then share it with your network on Facebook, Instagram, Twitter or by email.